The anti-hack is custom software added to War2Combat to detect and prevent the use of third party software (aka "hacks") that players can use to gain an unfair advantage over their opponents. An example of a hack is the "map hack" which removes fog of war.
The Anti-Hack Status Page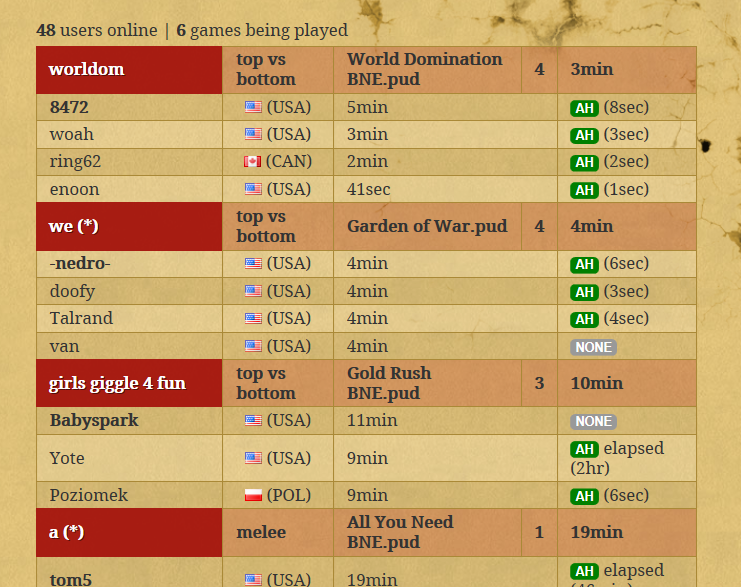 How it works
The anti-hack is included with War2Combat v4 and newer,
The status of every player is reported on our server status page.

AH – Anti-hack enabled, not hacking
HACK! – Hacks detected, definitely hacking
unknown – an unknown value is detected, inconclusive but possibly hacking
none – not using an anti-hack enabled client
Using the latest version of War2Combat with anti-hack enabled is mandatory when playing in official tournies and will eventually be required in order to create & join games on our server.