War2 Combat Edition
Windows XP, Vista, 7, 8, 10
v4.0.1
22.97 MB
War2.ru provides a free Warcraft 2 client that's just 22 MB and doesn't need a CD Key to play online. Our server gateway is built-in so just install, run, & connect to our Battle.net server to start playing online!
Easy Installation on Windows
War2Combat will install & run on any modern Windows PC without the need for DOSBox or other complicated setups. Simply follow the instructions below (or watch the video) to start playing Warcraft II in under two minutes!
1.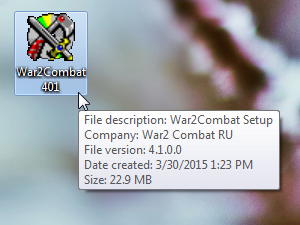 Download the War2combat installer and double click to run.
2.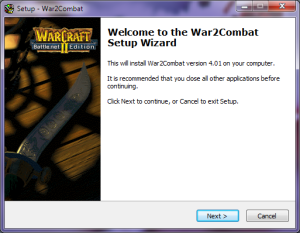 Follow the prompts to install the client. It's recommended that you install with the default file location & settings. (If you want to play the singleplayer campaign you will need to select that setting.)
3.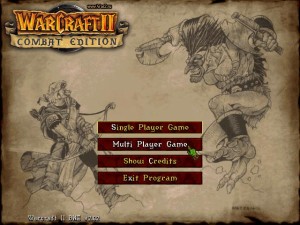 Double click the "War2Combat" icon on your desktop to launch the game. Click on "Multi Player Game", then "Enhanced", then "Connect" to connect to the War2.ru server. You can also click on "Single Player Game" for the original campaigns.
4.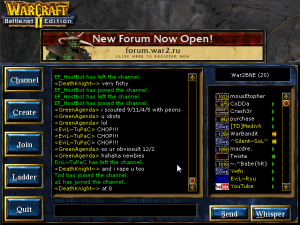 Once you've created your account & connected to the server click on "Join" to view available games or "Create" to host your own!
5.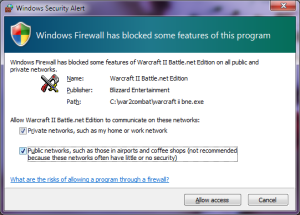 The first time you run War2Combat you may receive this prompt after exiting the game. If you do, make sure you check both boxes and click on "Allow access". (You may be unable to connect to the server or join/host games until you do so.)
That's it! Now go play some Warcraft 2!
What's Next?