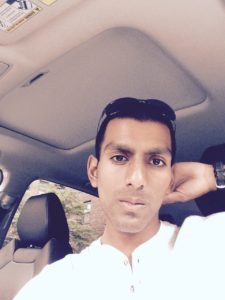 Warcraft 2 Bio
| | |
| --- | --- |
| Main WC2 Username | ~Tora~ |
| Began Playing | 2000-2002 - 2015 - Present |
| Quit Playing | I quit in 2002 and returned briefly in 2009. I returned again in 2015. |
| Map / Speed / Resource Preference | Gow, HSC, and rose |
| Favorite Unit | Peon |
| Clans You've Belonged To | HWE, HS, and EviL ( first two are free castles clans from the early 2000s) |
| Accomplishments | I became an admin at the end of 2015 |
| Favorite Allies | Anyone tier 3 and above. |
| Favorite Enemies | Van, Equinox, Sepi, anyone with a big mouth. |
| Shout-Outs | Masta{hR}, |!Jason!| , {DBC}Krackhead , all the old school free castles players. |
| Contact Info | jasonnukala@yahoo.com |
Real Life Bio
| | |
| --- | --- |
| Real Name | Jason Anderson(My internet name) |
| Birthday | September 24, 1988 |
| Info About Yourself | Currently getting my MBA at Baruch business school. |
| Location | New York, New York |
| Occupation | student |
| Life & Career Goals | I would like to get of my apartment and travel the world. |
| Musical preferences | Anything but gangster rap and goth metal |
| Favorite Political Party | Independent |
| Hobbies | Warcraft 2 of course, weight lifting, great coffee, and driving uber. |
| Hottest LAY-dee (or fella!) | Eva Mendez |
| Quote | The strong man is not the one good at fighting but the one who controls himself in a fit of rage. |
Long Form Answers
Best skill?
Resource management
Worst "skill"?
Speed
If you could change one thing about War2 what would it be?
I kinda wish there was a tutorial that all new account holders have to complete before they can start to play a multi player game. Would cut down on the smurfing and the noob lords.
Favorite strategy?
OT neighbor wars with cats and grunts.
Anything you regret?
Quiting war2 in 2009.
Confessions
Use your imagination ive done some weird stuff on the server nothing hackish or too nuts.
Suspicions
I have my suspicions of a couple players but i'd rather not call them out here.
Thoughts on debatable issues
We debate a lot of shit on the forums its all there for everyone to read.
Most memorable games/times?
Ive had some ggs mainly on my smurf accounts.
Too numerous for me to recall in all honesty.
What makes you memorable?
Ive hosted a lot of tournaments with lots of good games. We bring new players to the server every week. Whether they be noob or old vets.
I honestly hope war 2 never dies but if and when we do have to pull the plug. I hope the game itself and all its complex variations and strats are remembered as more than just a dead RTS.
How did you get your name?
Tora means attack in japanese.
I was into anime back in 2000-2002 and Tora-Tora-Tora was one of my user names on battle net east.
Who was the best of all time?
At Free castles I would have to give it to Metuz.
On Archers ill say Claw.
On Chop ill say Claw
On BNE ill say Swift.
Describe your "career" from start to finish.
I played war2 just the campaign version in 1999. I started playing on US East exclusively free castles. I was surfing youtube one day in 2009 and stumbled upon a few war2 vids and decided to install the game but I quit almost as quick as I started.
In 2015 I watched all burnts festivals games on youtube and decided to get back into it and have since stuck with it.
Any parting words?
Nobody quits war2 forever