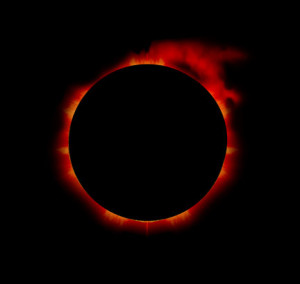 Warcraft 2 Bio
| | |
| --- | --- |
| Main WC2 Username | SoCxEcLiPzE |
| Other Usernames | Redmoon |
| Began Playing | Oh damn...December 98?? |
| Quit Playing | I think 07 |
| Map / Speed / Resource Preference | Friends / EF-F / High-Low and Pos / F / High |
| Favorite Unit | Peons. Cant win without'em!! |
| Clans You've Belonged To | DoM, Hm, Ban, (UT), ~BH~, and of course SoC!!!! |
| Accomplishments | Bests Friends player, period. |
| Favorite Allies | All SoC members(too many to name...), Tyrus in everything, Swiftone in friends, Sanrio in friends, SoCxGhost Judo Nedok Hop Warchief Master Triumph..too many |
| Favorite Enemies | Swiftone in friends..he actually got pretty damn good at it, Tyrus in anything(damn good), Triumph in Pos(epic), Ghost in Schwartzwald, Nedok in AYN |
| Contact Info | AIM: S t e r c h i01 |
Real Life Bio
| | |
| --- | --- |
| Real Name | SoCxEcLiPzE |
| Info About Yourself | United States Army / Infantry |
| Location | Chicago, IL |
| Musical preferences | Rock/Reggae/Rap |
| Hobbies | Jiu Jitsu, Guitar, social gatherings, booze, long walks in the garden of war |
| Quote | "I am not Calvaries you idiots." - Swiftone |
Long Form Answers
Best skill?
Friends, and Rushing
Worst "skill"?
Mud. But who cares about that map.
If you could change one thing about War2 what would it be?
The death of the community.
Favorite strategy?
Rush or DK rush
Anything you regret?
Absolutely nothing. I was who I was, fuck off if you had a problem with it.
Confessions
I knew a couple certain "Im the besters" hacked, and said nothing.
Most memorable games/times?
Friends with Tyrus(and vs Swiftone), Pos with Triumph....lots of great games with great friends
What makes you memorable?
You tell me.
Who was the best of all time?
See above.
Describe your "career" from start to finish.
I lead probably the fourth best custom clan ever, and was a member of the top two ever. I more importantly, joined the longest living and without a doubt best classic/bne clan ever...Splintered Orcs Clan....and if you disagree with that statement, you were obviously never a member of the clan.