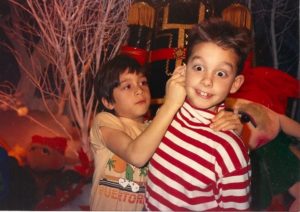 Warcraft 2 Bio
| | |
| --- | --- |
| Main WC2 Username | Nedro |
| Began Playing | October 1999 |
| Quit Playing | Sometime in 2002, I have revisited a few times since. |
| Map / Speed / Resource Preference | MAPS : Land; Gold Separates East & West, Garden of War, Plains of Snow BNE, Mine the Center BNE, One Way In One Way Out, No Way Out of This Maze. Water; Fierce Ocean Combat, Rivers BNE (an existed map I edited), The Spiral BNE, X Marks the Spot, Artic Circle BNE. SPEED : Faster. RESOURCES : Low then High |
| Favorite Unit | Peasant, Mage (Level 5), Grunt (Level 3). My favorite building is a Guard Tower. |
| Clans You've Belonged To | I led Peon Alliance ~`X@PA in 2000 later Absolute Synergy X-AS in 2002 |
| Accomplishments | War2 as a part of my early training ground for professional poker, strategist, willingness to play many classic-style maps, help and encourage newer players, general game promotion, made a few maps, improved a few existed maps |
| Favorite Allies | sLuGGo-AS and Foonat-AS |
| Favorite Enemies | N/A |
| Contact Info | https://www.youtube.com/channel/UCLONzNHn6PPHNqw9xU8_bvQ |
Long Form Answers
Best skill?
Theorizing then early game
Worst "skill"?
APM
If you could change one thing about War2 what would it be?
Negative attitudes, impatience, and close-mindedness
Favorite strategy?
One rax rush or dual rush
Anything you regret?
I don't think so
Confessions
I never hacked
Suspicions
Ex-girlfriends
Most memorable games/times?
Any time I was playing and watching several high quality games in a row
What makes you memorable?
See above
Who was the best of all time?
Hm I don't know. I'm more concerned that I was labeled as Tier 7 for 1 vs 1 instead of Tier 6 :) http://en.war2.ru/news/player-tier-rankings/
Describe your "career" from start to finish.
I would rather play Warcraft II or eat Rita's Italian Ice
Any parting words?
wo rds