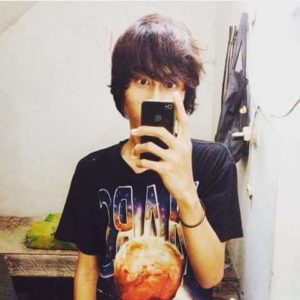 Warcraft 2 Bio
| | |
| --- | --- |
| Main WC2 Username | Mw |
| Began Playing | Now and I'm noob here thanks |
| Quit Playing | Never |
| Map / Speed / Resource Preference | All |
| Favorite Unit | Orc |
| Clans You've Belonged To | I don't know and I don't want to join and clan coz I'm noob |
| Accomplishments | Vs 7Ai free for all |
| Favorite Allies | Both |
| Favorite Enemies | Both |
| Contact Info | ig : ieternale |
Long Form Answers
Best skill?
Just run and save your peons!
Worst "skill"?
Don't know how to controlling units in battlefield. Ma bad
If you could change one thing about War2 what would it be?
This game is actually good at all
But I think someone should make something new, like new units, new building, and more new weapon upgrades in 2019 - 2020.
I wish they make some new upgrade like Axe/Sword & Shield lv 3 or we can upgrade dragon fireball damage and movement coz its easy to die against decay and it's fair maybe if without upgrading their defense. You got big damage and it's cost so expensive but you can die easly so becarefull using your dragons units. LoL
New units like :
Daemon and Elemental Water
Air units. Early game.
Scorpion or Spider (like wc1) maybe
Range units and can fight daemon and elemental water. Lol
New Map maybe like Garden of war but version 2019
Hope they make some more new map in size medium 96 x 96 but rich with gold mine and can play with 8 players.
Or maybe more large map 128 x 128.
I just boring when I seeing ppl still played more gow map than other map.
New building? For upgrade dragon fireball? And build other new units?
Need more new tower upgrade more range, more damage, more speed, and defense, so you can upgrade 1 more after you build your tower.
And about human I don't know how to say but someone should fix their skill, I mean paladin skill.
Last one..
Hope they placed Dark Portal building At the Center new GOW 2 map.
Glyph near mine
And circle of power near our first peon respawn.
Just for made the new map looks more cool and different.. lmao
Favorite strategy?
Peon Rush!
Anything you regret?
Following up my passion..
Confessions
I love cookies and chocolate
Most memorable games/times?
Warcraft2 CnCRA Starcraft
What makes you memorable?
My first game, when I was nine years old, i play warcraft2 on ps1, then I played RA1 on PS1 RA2 on PC and then starcraft 2 on PC, and all this game is so cool and epic! I miss this game so much.
This
Who was the best of all time?
Maybe he is the best for now..
But..
Someday but I don't know when..
Someone will stand and will fight against him and defeated him.
Someone will dethrone Viruz..
Describe your "career" from start to finish.
I don't know how to start it..
Any parting words?
Hope this game will grow more bigger in 2019 And don't forget to turn on your PC and let's play some warcraft2 games love y'all..