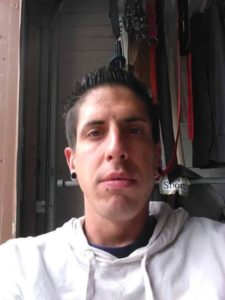 Warcraft 2 Bio
| | |
| --- | --- |
| Main WC2 Username | Meowingtons |
| Other Usernames | Dupp- |
| Began Playing | B.net days |
| Quit Playing | Not sure but cane to .Ru a little after it started |
| Map / Speed / Resource Preference | Most non customs any settings |
| Favorite Unit | Ogre mage |
| Clans You've Belonged To | Socx wcx ~wulfe and some others |
| Accomplishments | Owning swift 15-0 |
| Favorite Allies | Everyone |
| Favorite Enemies | None |
Real Life Bio
| | |
| --- | --- |
| Real Name | Joey |
| Info About Yourself | Made a lot of mistakes in my life, but all negative things can be used as a positive somewhere, somehow. |
| Location | California |
| Occupation | Mackin bitches n slappin hoes |
| Life & Career Goals | Behavior sciences |
| Musical preferences | Everything |
| Favorite Political Party | None |
| Hobbies | Exercise, food, music, family, spades, poker, war2 |
| Hottest LAY-dee (or fella!) | Not really sure what this means... But I do curls for girls and tri's for guys in my workouts... |
| Quote | It's OK to fall as long as you get up |
Long Form Answers
Best skill?
Carrying newbs
Worst "skill"?
Expanding my base
If you could change one thing about War2 what would it be?
More players
Favorite strategy?
Heavy rush lvl 1 or lusting
Anything you regret?
As I said made a lot of mistakes while I was doing drugs and the people I associated with. I try n use my experience to help people with similar stuff
Confessions
Y'all heard already I'm sure.
Suspicions
I'm naturally paranoid
Thoughts on debatable issues
Fuck politics
Most memorable games/times?
All of them
What makes you memorable?
Cuz I'm the best
How did you get your name?
I like cats... And a DJ named his cat this
Who was the best of all time?
Me
Describe your "career" from start to finish.
Mackin bitches n slappin hoes
Any parting words?
Get good rookie