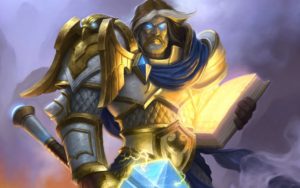 Warcraft 2 Bio
| | |
| --- | --- |
| Main WC2 Username | Lightbringer- |
| Other Usernames | DeaDLyGaMeS, RaPe_Us_AgAiN, S9isdragon, Teron-Gorefiend |
| Began Playing | Start of 1999. |
| Quit Playing | Regular play since2006. Had a decent stint 2009-2013ish. Since then came back and kind of less active. |
| Map / Speed / Resource Preference | Gow F/ Old EF High. |
| Favorite Unit | Mage |
| Clans You've Belonged To | Zone clans: uNx,POV RU server: iS (Had to join my friend Legend!) |
| Accomplishments | Crusade against hackers on BNET and to some extent RU, Updating combat to 3.15, Discovering some bugs that can help in improving gameplay, Most legit ever. |
| Favorite Allies | SuikodenTM (Ideal-Hero), td_jakes, Islamicpeon, zE_sAiNt, Lothar_Zone |
| Favorite Enemies | I love to beat shit talkers, hackers and most probably stackers. |
Real Life Bio
| | |
| --- | --- |
| Real Name | Lb |
| Birthday | December 07, 1980 |
| Musical preferences | Slows, rock, balads, anything that is pleasant to hear really. |
| Hobbies | Cycling, Fishing, Treking, Documentaries, some games! |
| Quote | 1 quotes and one copied from Strava... "The Best of is, the best of was and the best of ever will be!" "Every mile tells a story of muscles wanting to quit, minds refusing to listen. Proving hope. Proving courage. Proving commitment. Proving you're crazy. Proving to others. Proving to yourself. Proving you're out here. Doing exactly what you love ..." - STRAVA |
Long Form Answers
Best skill?
All rounder EF/F player that varies strats and adapts.
Worst "skill"?
Sea Maps (Don't have the patience really)
If you could change one thing about War2 what would it be?
Less hacking. Less shit talking
Favorite strategy?
I don't really have a favourite strategy. I vary my stuffs from game to game. Rushing tends to be used the most since it is the most rounded and adaptable to opponents strat.
Anything you regret?
Probably giving this game too much of my time when I was studying.
Confessions
I will keep them to myself J
Suspicions
Who do you suspect of unsavory antics?
Most memorable games/times?
2002-2003 on bnet Euro/East/West playing with islamicpeon, jakes, saint, lothar_zone, ideal-hero with bnet full of players! And owning down the newb euro server lol!
What makes you memorable?
Legit player.
Who was the best of all time?
KHB, Ash, NerzyMan, Swift, Kanuks, Axolotl, Swift, Viruz, . These guys stood out against other players at their respective eras. Shotgun for being good from way back to ru on ef/f….
Describe your "career" from start to finish.
1999 Zone, 2000-2006/7 BattleNet (East/Euro) 2007-2014 server.war2.ru