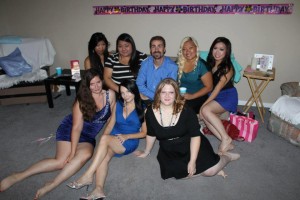 Warcraft 2 Bio
| | |
| --- | --- |
| Main WC2 Username | {Lance} |
| Other Usernames | To many to list, none of which anyone would recognize. |
| Began Playing | 1996 |
| Quit Playing | I am usually never inactive for more than 9 months at a time. The longest being a 2yr hiatus. |
| Map / Speed / Resource Preference | PoS/EF/Low GoW/EF/High, AnyBuildInMap/EF/AnyRes |
| Favorite Unit | Ogre. HE DID IT NO HE DID IT! |
| Clans You've Belonged To | MageGuild with clan tag of {NameHere} since 1998 to current. I'm the only remaining member that still plays :( |
| Accomplishments | I've created many enhancements for War2 and even more controversies. People have finally discovered I'm not as evil as Burnt portrayed me though. |
| Favorite Allies | Kyp, Dwarf, Tarquin, Soth, Mecklar, Harmless, Iceburg, Jade |
| Favorite Enemies | Picka, Burnt, LDir |
| Shout-Outs | To anyone that still plays |
| Contact Info | server.war2.ru just do it, you know u wanna. |
Long Form Answers
Best skill?
I have 3 great skills.
1. I always seem to come out on top in any neighbor war
2. I am very good at living through double and tripple team attacks
3. I play the middle in GoW probably better than any player ever. I absolutely love playing middle. It's an art and I've perfected it.
Worst "skill"?
I never use Deathknights. Ever. The only time I ever use a DK is when I'm playing competitively which hasnt happened since 2001. Therefore, I'm terrible at remembering to make DK's if my teammates ask me to do the DK'ing :)
If you could change one thing about War2 what would it be?
I'll mirror DjinnKahn's response. I wish War2 were open source.
Favorite strategy?
I like being "the bait" in team gow games from the middle. I also like protecting my allies from the opponents while they dual and take the map. Wall off all the paths to their bases, force the opponents through the middle, and watch the hilarity ensue.
Anything you regret?
That I did not personally kill Burnt in real life. He deserves to be put away for life for what he did to my reputation making people think I was evil and did things I simply never did.
Confessions
Most people dont know this, but yes, it is true, I am a real life swinger. And no I dont talk about it unless asked. Also, no, I wont help you get laid. Thats your job bub.
Suspicions
I suspect blizzard will never make good on their promise to re-make war2 for modern OS's.
Most memorable games/times?
I like long games where people run around with 1 ogre and no res.
What makes you memorable?
Most of the old players only remember me for all the crap that burnt lied about. Most of the newer players remember me for all the cool enhancements I made for war2. I'm also usually remembered as a middle player in Gow.
How did you get your name?
It's short for my original Kahn name of Lancelight
Who was the best of all time?
Hands down, absolutely no one compared to Azteca. Swift, Viruz, etc dont hold a candle to this guy.
Describe your "career" from start to finish.
Very rough start, but smoothed out to a nice past time over the last 10 years or so. The first 10 years were very rough because I made 1 mistake, and then that became the catalyses for a whole slew of complete garbage lies put out by Burnt that really made things difficult for me. Those lies have since all been disproven and Burnt is finally no longer with us.
Any parting words?
Fuck you burnt, I outwitted, outlasted, and outplayed your faggot ass. I won in the end. GG no re.