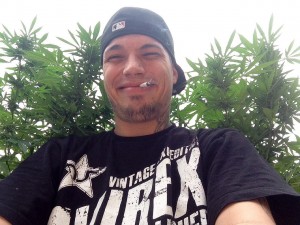 Warcraft 2 Bio
| | |
| --- | --- |
| Main WC2 Username | Equinox |
| Other Usernames | Magic-Deamonz, Skyz0[20-02], LPzRamses, VIPzColdjack, Jack94, LPzColdjack, Equinox |
| Began Playing | 2000 on Bt.Net Europe with the A.K.A Magic-Demonz. |
| Quit Playing | Still playing on WAR2RU server. |
| Map / Speed / Resource Preference | Old GoW EF. |
| Favorite Unit | Mage. |
| Clans You've Belonged To | [20-02], VIPz and LPz. |
| Accomplishments | 20-02 Leader, Legit Players Leader, Former Top 1 Europe ladder, Former Top 1 War2Ru Ladder, C.O of UWC League, Hosted many tournament, Hosted many puds and try to help this game as the best i can. |
| Favorite Allies | Stag.01 and LPzHotjack. |
| Favorite Enemies | No one i hate all of them! |
| Contact Info | Dalaran202@hotmail.com |
Real Life Bio
| | |
| --- | --- |
| Location | Canada, Québec, Montréal. |
| Occupation | Same as Hobbies?? |
| Musical preferences | Rap |
| Hobbies | Gaming, Sports, Poker |
| Quote | Wattup bunch of bugs. |
Long Form Answers
Best skill?
I feel to say everything but i just will say, Macro, Micro, Rush, Ot, Power, Dual, Dual Rush, Dual Rush in, Trial.
Finally it's look like everything.
Worst "skill"?
Defending my enemies when i know they suck, prefer to let him die i guess.
If you could change one thing about War2 what would it be?
More different icons on the chat, Top 1 ladder icon, tournament champion icon, league champion icon, country icon, more tournaments, more league, more clan wars.
Favorite strategy?
Rush 1 Rax Lvl4, then super fast power + 2 expand.
Anything you regret?
Do what i want with warcraft II.
Confessions
I was a maphacker at my 2 first years of gaming on europe server when my aka was Magic-Demonz and NARA-Stone. Then i get caught by german players as RIPE, Altzu, Splico, Rho and much mores, I was young and innocent and crying because everybody hate me, then, i never touch a hack again.
Most memorable games/times?
I think it was a FREE for ALL 8 players on OLD GOW EF with alot of good players..
I cant remember all of them, but i remember the game has during like 3 hours and i was beating everybody when i see Babypeon go out from nowhere with mass of ogers and shit.
She beat me so bad and i was like how the fuck it's possible she was dead.
Then i decide to watch the replay and find she had made 3 halling from the middle at the begining of the game and just MASS PUMP EVERYTHING THE GOLD IN THE MIDDLE WITH LIKE 100 peons... Then she let everybody kills each other and start building again when the map was out of gold... She had like 250k stacked to raped me when i was winning against 6 other players.
What makes you memorable?
Never be cheap with nobody, allying everybody anytime.
Who was the best of all time?
From my point of view Viruz.
Describe your "career" from start to finish.
Hacker Loser, Loser, Normal, good, expert, legend, Big Great Nox.