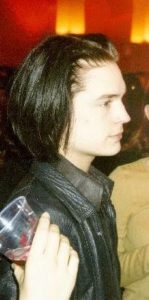 Warcraft 2 Bio
| | |
| --- | --- |
| Main WC2 Username | elfenlied |
| Other Usernames | elfen, szkreft |
| Began Playing | November 2016 (i play campain and single when i was kiddo) |
| Quit Playing | - |
| Map / Speed / Resource Preference | gow ef high |
| Favorite Unit | mage |
| Clans You've Belonged To | [as] for a while |
| Accomplishments | nothing yet |
| Favorite Allies | ilyich[as] |
| Favorite Enemies | TWN-Cancel, Maciek |
Real Life Bio
| | |
| --- | --- |
| Real Name | Marcin |
| Birthday | November 01, 1995 |
| Info About Yourself | idk |
| Location | poland |
| Life & Career Goals | nothing |
| Musical preferences | idm, ambient |
| Hobbies | RTS |
Long Form Answers
Best skill?
fast-learning, good adapting to situations, lategame
Worst "skill"?
towering, nibwars
If you could change one thing about War2 what would it be?
i wanna more peoples playing here
balanced human race
Favorite strategy?
powering with one hall+lategame
Anything you regret?
idk
Confessions
i dont know how to make multicast
Most memorable games/times?
here and now
What makes you memorable?
i am one of fastest-learning players
Who was the best of all time?
viruz, swift, lone will be best player if he still playn
i dont know old kali/msn/blizzard bnet times
Describe your "career" from start to finish.
start
Any parting words?
fuck it