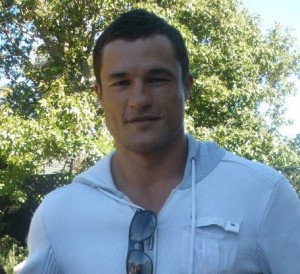 Warcraft 2 Bio
| | |
| --- | --- |
| Main WC2 Username | Dugs[anz] |
| Other Usernames | The_G0D + lots of other newbie-smurf-names |
| Began Playing | 1999, Zoner |
| Quit Playing | I'm too legit to quit |
| Map / Speed / Resource Preference | Old/ef/high duh |
| Favorite Unit | Mage |
| Clans You've Belonged To | [ANZ], DP~, ** |
| Accomplishments | lol |
| Favorite Allies | Shotgun, PB, StarTale, Spudy, list could go forever- pretty much anyone better than me that can carry me whilst I'm strategically placaing icicles in my enemy's goldline |
| Favorite Enemies | [TD], Swift, [DHR] |
| Contact Info | you can find me on forums under Woofy |
Real Life Bio
| | |
| --- | --- |
| Real Name | Douglas |
| Location | Sydney, Australia |
| Occupation | Enterpreneur, they call me Doug Trump |
| Musical preferences | Everything except country/top40 |
| Hobbies | Binge drinking, gambling, and generally being a promiscuous degenerate |
| Quote | Oonymaiallymadoos |
Long Form Answers
Best skill?
My early-game micro is pretty 1337, so I take full advantage of this and construct as many GT's (Guard Towers) as humanly possible. Pardon the pun.
Worst "skill"?
If I can't kill my enemy within the first 30seconds, I'm pretty much dead.
If you could change one thing about War2 what would it be?
Would love to see a solid player-base, well into the 00's for serious weekend procrastination downtime.
Favorite strategy?
OT'ing (Offensive Towering)
Anything you regret?
Beating Swift 2-1 with humans on BNE/F after moving to s9 twice. Jokes, I don't regret that, that owned.
Confessions
I'm 'muzhik', sorry SPB.
Most memorable games/times?
Pretty much every game PB is in.
What makes you memorable?
Being awesome
Who was the best of all time?
Obviously SPB
Describe your "career" from start to finish.
it aint over till the FrOsT sings