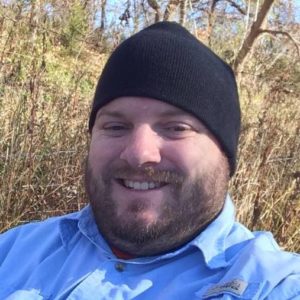 Warcraft 2 Bio
| | |
| --- | --- |
| Main WC2 Username | Bam102 |
| Began Playing | 97-98 |
| Quit Playing | Haven't quit |
| Map / Speed / Resource Preference | I play everything including some customs. |
| Favorite Unit | mage |
| Clans You've Belonged To | Oh man...too many too list... DethBamDT on heat, LOB on East, 102 for a long time... |
| Accomplishments | nothing noteworthy |
| Favorite Allies | Sparkz |
| Favorite Enemies | PauserBoy |
Real Life Bio
| | |
| --- | --- |
| Real Name | Brett |
| Birthday | January 11, 1984 |
| Location | Tulsa, OK |
| Occupation | IT Storage Administrator |
| Hobbies | Flying RC Aircraft / Racing drones / airplanes etc |
| Hottest LAY-dee (or fella!) | T-Swift duh |
| Quote | That's, like your opinion man |
Long Form Answers
Best skill?
Dual rush on fastest...hella rusty at it but if I had to list something I once was "known" for that would be it.
Worst "skill"?
Playing from 6/8/s9
If you could change one thing about War2 what would it be?
no smurfs
Favorite strategy?
Hidden rax, hidden dual, something not expected that ends up working but shouldn't.
Anything you regret?
no ragrets brah
Confessions
no confessions
Most memorable games/times?
Back when people hung out in clan [24-7] on east.
What makes you memorable?
Not sure...
How did you get your name?
My initials - bam
Who was the best of all time?
That's a loaded question... 1's, 2's, fastest, ef etc... everyone kind of has their place. But everyone kind of knows who was the "top players".
Describe your "career" from start to finish.
I got the game for my birthday...like 14th birthday I think? Started playing a little campaign then discovered Heat. Ended up playing a little there but it didn't really grab me until one game I was playing against BigT0pher I think was his name? He dual'd 4/3 against me at like 12... First time I had seen a dual and that many ogres/units or whatever. From there I went on to ally Eternity a TOOON...that goofy fucker would call me on my phone so we could talk during matches. I played a little bit on zone as well as heat back then..... Then when BNE was released...man shared vision was amazing. Got pretty decent at fastest and the rest is pretty much history eh?