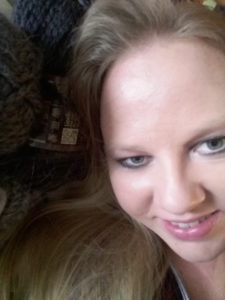 Warcraft 2 Bio
| | |
| --- | --- |
| Main WC2 Username | BabyShark |
| Began Playing | about 2002 I think |
| Quit Playing | 2011 - 2016 |
| Map / Speed / Resource Preference | I play everything |
| Favorite Unit | mage |
| Clans You've Belonged To | Not big on the whole clan thing |
| Accomplishments | I feel a sense of pride when my hall completes |
| Favorite Allies | BigSalad, blurredvision, Just.Surrender, BuildMoreFarms., Twc-Air-Rattler, xripx_baggins, FCLI-Chosen, mousey, FCLI-gAnjA |
| Favorite Enemies | LetsRemake, DeathKnight~, strata, blurredvision, FCLI-Vizzer, FCLI-gAnjA |
| Shout-Outs | Who doesn't miss the old days of W2 when 20 games were hosted at any given time? |
| Contact Info | scentslicious@gmail.com |
Long Form Answers
Best skill?
Losing without crying :)
Worst "skill"?
Doing anything fast enough to be dangerous to the hardcore players.
Too slow!
If you could change one thing about War2 what would it be?
Would be great if there were more people. Would be great if the few people on weren't predominantly anal such that any newcomers are immediately chased off by their rudeness and never being allowed to play the one game that may be hosted at any given time. I get that you're uber proud of ur w2 abilities but it is a 20 year old game and in the big scheme of the universe, no one cares! So lighten up douchebags! :)
Favorite strategy?
Fast saps
Anything you regret?
Yeah
Confessions
That's right, let's just put those dark confessions right out for all the world to read. Good idea. Okay fine. I love yarn.
Suspicions
I suspect that at least half of W2's remaining users should be institutionalized. And no, I wont even exclude myself from the half requiring tranquilizers and padded walls. :)
Thoughts on debatable issues
911 was a US govt set up!!
Most memorable games/times?
Too many to list!
Many of the best times ever are right there in the fantasy land of W2. Especially in the old days when lots of cool people played.
What makes you memorable?
I don't take the game so seriously that I have to rage log after every loss. Good thing too or Id have to log out pretty much every game.
How did you get your name?
Came up with it as a teenager and it stuck.
Who was the best of all time?
There are different ways of being the best...W2 skills arent all that matter. If you're incapable of laughing or conversing and have the personality of a dead sewer rat, you're just not as best as all that.
Describe your "career" from start to finish.
Tried just about every map out there and enjoy the variety. How people got stuck on playing one map 24/7 is somewhat perplexing as there are many fun maps out there. Only this year did I start trying to learn the tricks to GOW. If I dedicate 8 hours a day for the next decade to devoted practice, I might eventually have a chance! :)
Any parting words?
What are any of us old ppl still doing on this antique, nearly obscure video game anyways?