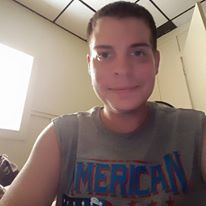 Warcraft 2 Bio
| | |
| --- | --- |
| Main WC2 Username | ArRoW |
| Other Usernames | AA.Broken-Arrow BLeSseDxArRow ArR(o)W |
| Began Playing | 2000 |
| Quit Playing | Quit around 2006 and returned around 2013 |
| Map / Speed / Resource Preference | EF, F |
| Favorite Unit | archers |
| Clans You've Belonged To | BLeSseDx Archers Alliance Extreme Archerz |
| Accomplishments | I have won several tournaments in Archer Friends. Consistently ranked #1. Back in the day I was a legend. |
| Favorite Allies | DEADLY. FA-FrozenArr0w (evil~ryu), BLeSseDxRanger, Fat~Albert, d8~ |
| Favorite Enemies | Swift, LordBadAss, Passwd, Yamon, aa.humanz3k.aa |
| Contact Info | erickeller2@yahoo.com |
Long Form Answers
Best skill?
I have the ability to play all maps at a high level. Many people considered me a "customs" noob when I strive to be an "all around" player.
Worst "skill"?
My competitiveness sometimes got the best of me.
If you could change one thing about War2 what would it be?
If we could all come together as a community and bring clans and the edge for competitiveness like back in the day back that would be amazing.
Favorite strategy?
To be quick with excellent micro-management and flanking skills
Anything you regret?
Spending way too much time on this game when I was younger.
Confessions
I owned swift in a series.
Most memorable games/times?
Playing with all the oldie archer players. I brought a lot of them back. Most of them are no longer here.
What makes you memorable?
My name. I am the Arrow.
Who was the best of all time?
Most of the "best" are gone.
Describe your "career" from start to finish.
I started when I was around 12. I was very much not a good player. I started training with AA.freeza.AA, then EA-Leader, then finally the legendary DEADLY after I was kicked out for beating the admin humanz3k in AA. I thought I was untouchable until I joined BLeSSeDx. I then learned that I needed much more training and to be the best I had to play all other types of maps.