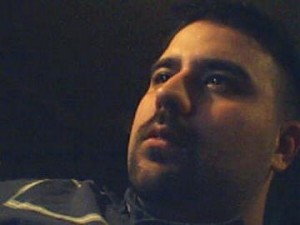 Warcraft 2 Bio
| | |
| --- | --- |
| Main WC2 Username | ArchAngel |
| Other Usernames | SkyAngel |
| Began Playing | 1995 |
| Quit Playing | With release of WoW |
| Map / Speed / Resource Preference | Garden of War / High / EF |
| Favorite Unit | Grunt |
| Clans You've Belonged To | DT, DI, 24-7, SD |
| Accomplishments | Several time #1 on IGL singles/teams/NWL. |
| Favorite Allies | DarkAngel, Pimster, Prophecy, Foonat, Azteca, Tarquinn, Ywfn |
| Favorite Enemies | KHB, Ash |
| Contact Info | AIM: xSkyAngelx, Swiftbane21 |
Real Life Bio
| | |
| --- | --- |
| Real Name | Mike Capuano |
| Birthday | February 03, 1981 |
| Info About Yourself | The greatest of all time. |
| Location | Rochester NY, USA |
| Occupation | Digital Imaging Support, eastman kodak company |
| Life & Career Goals | Just live every day the best you can, chase the whole "american dream" shinanigans with a family and a big dumb dog. |
| Musical preferences | All types minus heavy/death/punk metal |
| Hobbies | All sorts.. Games, Women :D Deleting ghostnuke's posts |
| Quote | "Don't hunt what you can't kill" |
Long Form Answers
Best skill?
Neighbor wars/late game
Worst "skill"?
6 on gow
If you could change one thing about War2 what would it be?
Nothing. The game is perfect.
Favorite strategy?
dual while ally rushes.
Anything you regret?
I regret hacking about 60 games
Confessions
None that aren't already known to the community
Most memorable games/times?
Pre-BNE kali was probably the most memorable time I had playing. I believe I was at the peak of my game here. Was the most dominant player during the end of kali's era. Was fun trying to expand DI and watching billions of games between KHB/Nex to see who could get in the clan. Obviously the creation and life of SD has been a blast as well. Cases teams/singles ladders are always fun.
What makes you memorable?
I talked enormous ammounts of trash over the years, but I think what makes me memorable is the friends I've made and time I've spent playing this game.
Who was the best of all time?
This subject comes up alot, but the truth of the matter is nobody dominated this game over an extended period of time like DethWlkr did. After Wlkr quit, this really went up for grabs and I'd say Ash and KHB really took over the crown from there.
Describe your "career" from start to finish.
Way too long to write that up. it's posted on axo's forums somewhere though.